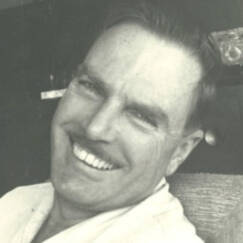 Human Rights Institute (HRI) Aris Anagnos Graduate Student Research Scholarship
Thalia Anagnos started her career in 1984 as a civil engineering professor at San José State University and has served in multiple positions on campus for close to four decades. This scholarship is established in honor of her father, Aris Anagnos.
As a member of the Greek Resistance Aris left Greece in the hold of a small fishing boat on December 25, 1941 at the age of 18. He spent the rest of WWII as a member of the 2nd Greek Brigade of the British army stationed in Libya and Egypt, His experiences of Nazi occupation in Greece and discrimination by the British, set the foundation for his life-long dedication to justice and human rights. He served on the Board of Directors of the Southern California ACLU for 25 years, including a term as President, co-founded the Humanitarian Law Project of the International Education Development Fund, and served as President of the Southern California Americans for Democratic Action. His philanthropic activities included a major donation to the Saint Sophia Foundation for the construction of a Senior Citizen Home and support of the PATH Regional Homeless Center. During the 1967-1974 military dictatorship in Greece, Aris and others organized a Committee for Democratic Freedoms in Greece, and in 1974 joined in founding the Save Cyprus Council, later renamed the American Hellenic Council, where Aris served continuously as Vice President and a term as President. Aris was very active in peace and human rights movements in Nicaragua, El Salvador, Guatemala and Mexico, including brokering peace proposals in El Salvador and Nicaragua. For his activism, Aris was awarded a Ralph Bunche Peace Award by the United Nations Association among other awards. Aris and his wife Carolyn established the Peace Center in Los Angeles as a non-profit foundation that houses and provides free meeting space for peace and human rights organizations.